About David Lineman
David Lineman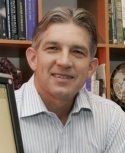 is president and CEO of Information Shield, Inc. a global provider of information security policy and compliance solutions. He has 25 years of software, cyber security and information technology management experience, and holds 3 patents on software technology. Mr. Lineman also developed the
Cyber Risk Score
™ measurement system for cyber program maturity. He is a frequent speaker and author on the topics of information security policy and regulatory compliance. Mr. Lineman is author of
Information Protection Made Easy – A Guide for Employees and Contractors
, and has written extensively on technology and security issues for diverse publications such as
SC Magazine, The Cutter IT Journal, Windows Security, CRM Magazine, Houston Business Journal, Dell Solutions, Software Management News, and Harts Oil & Gas Journal.
He has also spoken about information security topics on KHOU TV in Houston. Mr. Lineman is a recognized expert in the development of information security policies and writes frequently for the
Information Security Policy University
. He has developed security policies and cyber governance programs for over 50 different organizations in financial services, healthcare, retail and government. He is also a contributing author to the Common Policy Library and co-founder of the Information Shield ™ Cyber Certification, the only third-party cyber program certification targeted at small and medium-sized organizations. Prior to founding Information Shield, Mr. Lineman was Director of Security Research for NetIQ Corp., where he focused on regulatory compliance. As part of Pentasafe Security Technologies, he developed the award-winning VigilEnt Policy Center (VPC), the first user-oriented security policy compliance tool. Mr. Lineman has both a Masters and Bachelor of Science from the Massachusetts Institute of Technology.