About Information Shield
Information Shield provides customers with time-saving products and services to help build, update and maintain information security and data privacy policies. Based in Houston, Texas, Information Shield has over 10,000 satisfied customers in 60 countries.
Our Mission: Building a Defensible Cyber Security Program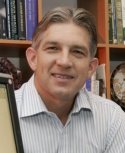 Thank you for considering Information Shield. Our mission is to help you develop a robust cyber security program with a set of written information security and data privacy policies with the least amount of effort. We are security policy people. While policies can sometimes be tedious, we are that rare breed who actually
enjoys
developing these security rules to help protect your organization. Few things are more gratifying than receiving another "thank you" from one of our customers who was in a bind and needed results quickly. We have been focused on policy development for many years, and our products have been used and adapted by thousands of organizations. Our team of
information security experts
provides feedback to help maintain the highest quality content. We also get feedback from the real-world. Our
professional services team
helps companies like yours customize our policies to meet your specific requirements. Whether you must comply with a regulation such as NYS-DFS, PCI-DSS, FISMA, HIPAA, GLBA. or are just updating policies, we can help. In this world of anonymous web sites and generic "
[email protected]
" contact information, we pride ourselves on being available to answer your questions. If we can't help you, oftentimes we can point you to someone else who can. So please give us a call at
888.641.0500
and let us show you why we are the most respected security policy solution available today.
Proven Track Record
Information Shield's library of information security and data privacy policies has been in
continuous development for 18 years
and recommending by leading security experts. We are run by experienced information security professionals and are here to help you in each step of the policy development process. See our many
testimonials
and find out why Information Shield products are the
highest-quality
available in the market today.
Recognized Expertise
Information Shield works with leading information security and data privacy experts that have decades of real-world experience, including
Charles Cresson Wood, CISSP, CISA
. Information Shield is supported by a panel of leading
information security experts
to help ensure the highest-quality content available.
Satisfied Customers
Information Shield has over
10000 clients worldwide
, covering a variety of markets including financial services, healthcare, non-profits, government and retail.