Information Security Awareness Training
To protect information, employees must be receive effective information security awareness training. Whether you have 10 employees or 10,000 we can provide easy-to-use, high-quality solutions to help reduce risk and comply with regulatory requirements.
Build a Human Firewall with Certified Employees
What if you could be certain that every person with access to your sensitive information was trained on sound information security principles?   Now you can using Information Shield's Personal Information Security Certification (PISC).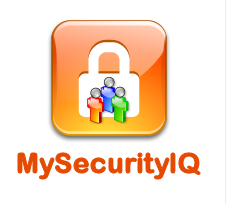 What is the PISC?
The Personal Information Security Certification (PISC) is a set of ten information security awareness principles.   These form a "Common Body of Knowledge" that every computer user must know to protect themselves and their organization.
The PISC is designed specifically to address the risks of enterprise users, and can be used addresses security awareness training requirements of data protection laws including PCI-DSS, HIPAA and many others.
PISC Corporate User – 10 Knowledge Domains
The PISC training is broken into 10 security topic areas that are key to protecting sensitive information.  These topics are designed to protect against common risks faced by employees and also to address governance requirements for frameworks such as ISO 27002.
D1: Your Role in Information Security
D2: Information Classification
D3:  Information Access Control
D4:  Use of Electronic Mail
D5:  Use of Internet and Web
D6: Use of Personal Computer Systems
D7: Physical Security Principles
D8: Secure Communications
D9: Security Policies
D10: Reporting Incidents
Take the Guess Work out of Awareness Training
Deciding to train employees on information security one thing – doing it is another!  What topics should be included in the training?   Are these the right topics?   Are these addressing the latest threats and regulatory requirements?   The PISC training is created and updated by information security experts.   You can be comfortable that your employees are getting quality information in a format that is easy to understand.
Contact us to find out more about our security awareness and training programs or to schedule a free, no-risk phone consultation.