PCI-DSS Information Security Policy Solutions
Save Thousands on PCI-DSS Compliance
The Payment Card Industry Data Security Standard (PCI-DSS) is a common set of security controls for protecting credit card information maintained by the PCI Security Standards Council.
PCI-DSS Requirement 12 mandates that every organization should "maintain a security policy that addresses information security for employees and contractors." These written policies must also be updated and distributed to personnel responsible for compliance. Our products can save you thousands of dollars and hundreds of man-hours building and updating security policies for PCI-DSS compliance.
Develop Information Security Policies Quickly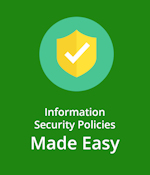 Information Security Policies Made Easy provides a complete set of over 1600 security policies that cover each of the required areas of PCI-DSS. Each PCI-DSS Control area requires written information security policies for compliance.  Our PCI-DSS Policy Map shows how our Common Policy Library addresses each requirements of PCI-DSS.

» Learn More  » Request a Sample
Sample Security Policy Topics included:
Building and Maintaining Firewalls; Data Encryption and Key Management; User Password Management; Privilege Management; Physical Security Protection Against Malicious Software; Information Security Training; Event Logging, Network Security, System Acceptance and much more.
Document Information Security Roles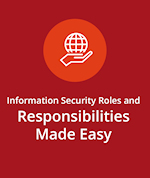 The PCI-DSS Data security standard also requires definition and documenting information security roles and responsibilities. Section 12.4 states that organizations must "Ensure the security policy and procedures clearly define information security responsibilities for all employees and contractors."
Enable PCI-DSS Program Validation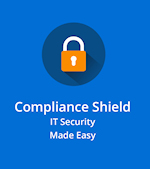 Use ComplianceShield to help automate every aspect of an Information Security Management System (ISMS).   Develop and distribute security policies, define and document an ISO control framework, educate and train employees, and prepare and manage key evidence all in a single secure platform.   Use ComplianceShield to help automate the validation of your program by external auditors for ROC reports. ComplianceShield includes all of our products in a single package!
» Learn More  » Request a Sample
For more information or a free 30 Minute phone consultation with a Virtual CSO please contact us!