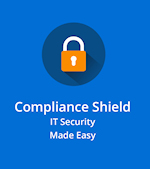 Simplify CMMC Validation
Save time and money developing a cyber security program for NIST 800-171 and CMMC.   ComplianceShield helps you define a robust information security program in minutes, helping you quickly attain Level 3 compliance.
Learn More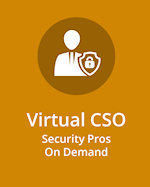 Get Expert CSO Help
Are you short on time or experience? Let our team of Virtual CSOs help you develop your program and policies at a fraction of the cost of traditional "Big 4" consulting organizations. Call us now at 888.641.0500 for a Free 30 minute phone conversation with a security expert.
Get Expert Help