Automate IT Vendor Risk Management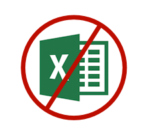 Lose the spreadsheets!  See how to replace your manual vendor risk management program with an automated system that provides you with better, faster results at a fraction of the cost.   Even if you are using an existing Governance Risk and Compliance (GRC) tool, we can streamline the process of getting answers and evidence from third parties.  Unlike other solutions, we actually help your third party vendors get and stay compliant with internal controls.  Using ComplianceShield you can automated every aspect of cyber security and data privacy vendor risk.  Key elements of our solution include:
Defined Security Assessment Templates
Complete Control Library covered information security and data privacy
Example Evidence Library
Vendor Risk Scoring
Easy Vendor On-boarding
Secure Evidence Exchange
And more!
See it in action!   Call for a free demonstration or trial with your own vendor program.
Get Expert Help



Are you short on time or experience? Let  a member of our Virtual CSO team help you develop a vendor risk management program at a fraction of the cost of traditional "Big 4" consulting organizations.   You can be up and running in days instead of weeks and months.  And your program will address all of the key controls for vendor risk assessment.  Call us now at 888.641.0500 for a free 30 minute phone conversation with a security governance expert.
Try it Free Today!
Setup and run a vendor risk management trial for up to 5 vendors absolutely free.  Contact us today!