Automate Vendor Risk Management
Get better, faster answers to Vendor IT security assessments with ComplianceShield
Transform your vendor risk management program from a manual process to an automated system that provides consistent visibility into your vendor portfolio. Unlike other solutions,
ComplianceShield
actually helps your vendors get and stay compliant with security best practices.  Replace your large spreadsheets with our automated platform and dramatically improve results.
The Challenge:  Vendor Management Today
Vendor risk management has become one of the largest challenges in IT security governance.  Organizations are required to assess the information security posture of any third party vendor that has access to sensitive information.   Performing vendor due-diligence across hundreds or even thousands of vendors can consume a large amount of resources for already strapped risk management teams.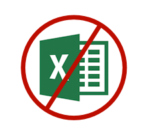 Today's solutions typically involve sending large spreadsheets with a series of assessment questions designed to determine the security status of a vendor.   This manual process is very slow and expensive, producing inconsistent results that must be manually recorded and correlated.
The Solution:  Vendor Risk Management with ComplianceShield
Transform your vendor risk management program into a consistent, risk-based portfolio management tool while saving hundreds of hours.  Using ComplianceShield organizations, can replace their existing process with an automated platform that achieves better, faster answers to risk assessment questions.    Rather than using spreadsheets, vendors enter their information and evidence directly into the ComplianceShield system, enabling organizations to get a holistic view of their entire vendor portfolio. Benefits of using ComplianceShield for
vendor portfolio management
:
Simple – A single email enables your vendors to self-register in the system within minutes. No software to install and no professional services.
Consistent – Vendors input results and evidence in a single, consistent format that works across hundreds or thousands of vendors. The CPL Risk Score creates a measurable baseline of security maturity.
Measurable – Our Cyber Risk Score provides an objective view of the cyber maturity of each vendor.  Quickly determine which vendors present the greatest risk and focus on remediation plans.
Better – Rather than building your own assessments, organizations select from a library of  best-practice security baselines, allowing different vendors to receive different assessments based on their true risk profile.
Fast – Vendors can establish a security program and begin providing evidence in minutes instead of weeks.
Secure – Vendors evidence is stored in a secure central repository. Confidential information is no longer sent via email chains.
Continuous – Organizations have a single dashboard where they can view the status of all vendors in real-time. Organizations can easily focus effort on vendors that need the most help.
FREE – ComplianceShield is paid for by vendors – not by the organization. Organizations can choose to purchase bulk-licenses for vendors, providing a flexible approach to budgeting.
See
how vendor risk management works
using ComplianceShield.
Try it FREE
Organizations can try out ComplianceShield with up to 5 vendors
absolutely free
.  Please
contact us
to setup your trial today.