Security Policy University is blog devoted to IT or information security professionals responsible for writing, publishing, maintaining and enforcing information security and data privacy policies. The blog has posts from a variety of experts in the field of information security and data privacy and encourages thoughtful comments. This Information Security Policy University blog is maintained by Information Shield.
Authors and Contributors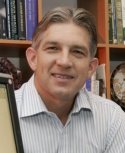 David J. Lineman, Information Shield
David Lineman is president and CEO of Information Shield, Inc. He has over 20 years of software, security and information technology management experience, and holds 3 patents on software technology. He is author of Information Protection Made Easy – A Guide for Employees and Contractors, and has written on technology and security issues for diverse publications such as SC Magazine, Windows Security, CRM Magazine, Houston Business Journal, Dell Solutions Magazine, Software Management News, and Harts Oil & Gas Journal. He has also spoken about information security topics on KHOU TV in Houston. Mr. Lineman has both a Masters and Bachelor of Science from the Massachusetts Institute of Technology.
Charles Cresson Wood, CISSP, CISA, CISM
Charles Cresson Wood is an author and independent information security consultant based in Mendocino, California. Mr. Wood has over 20 years of information security experience, and has consulted with over 120 organizations, many of them Fortune 500 companies, including a large number of financial institutions and high-tech companies. He has published over 250 technical articles and five books in the information security field, including Information Security Policies Made Easy and Information Security Roles and Responsibilities Made Easy. Mr. Wood is Senior North American Editor for the journals "Computers & Security" and "Computer Fraud & Security Bulletin", as well as a monthly columnist for "Computer Security Alert". In November 1996 he received the Lifetime Achievement Award from the Computer Security Institute for "sincere dedication to the computer security profession."